Forgive my Language English is not my mother Language.
Usually  Friday is my buying day . I believe most of day traders they sell their  shares on Friday because they dont want to carry their penny stock shares over the weekend. To me,  Friday is my hunting day for good bargain. Today I will be focusing on one penny stock  which I have done a lot of DD on it. Today  I will buy Composite Technology Corporation (CPTC) .  So far,   I have no position in this stock yet,  but I will.  CPTC, in my opinion  is one of the best penny stock you can find, for long term.   Here is my take
CPTC  ( Now trading at 0.25) this penny stock has a huge potential.  Unlike other penny stocks, Composite Technology Corporation (CPTC) is well respected by many ,  including US government.  Read this ( Composite Technology Joins Commerce Secretary Locke on Clean Energy Trade Mission to China http://www.easyir.com/easyir/prssrel.do?easyirid=44FC3E9CF68BCF57&version=live&prid=618099&releasejsp=release_120
You tell me  how many penny stock company has this kind of recognition from U.S Government!!!
This penny stock company  is for real , they have many Facilities all around the world. They have established their base in China.  Read this  //  Composite Technology (CPTC) Announces International Expansion http://www.easyir.com/easyir/prssrel.do?easyirid=44FC3E9CF68BCF57&version=live&prid=649612&releasejsp=release_120
They have Distributions in  many countries  . The company's newest expansion, to me, is very significant.  Read this ( Composite Technology Announces Distribution in the Middle East http://www.easyir.com/easyir/prssrel.do?easyirid=44FC3E9CF68BCF57&version=live&prid=663115&releasejsp=release_120 )
Now,  why do I think this Middle East expansion is significant ? Here is why, I know that region very well and I know some of name which were mentioned on this PR, I dont know these people personally,  but I have a good knowledge about their statues in Meddle Ease . For instance Sheikh Nasser Bin Fahd Bin Jassim Al Thani and Sheikh Saif Bin Mohammed Bin Butti are very influential sheiks with very very deep pockets. Therefor, I believe  When Middle East money starts pouring in this company then the sky will be the limit.  So far this penny stock has not made any big jump , and I dont expected to move up today,  but it has gradually made upward  move  slowly and continuously. This is a long term  penny Stock. I will buy  some today to establish a base, then from there after I will start accumilating on every dip.  My first Goal will be to recovering my initial investment , and to keep some free shares for long term. This is how I play penny stock , I like to play house money not mine. Because penny stocks are unpredictable, they act in very strange way.
Finally, This is Just my opinion, and please do your own DD.  Never buy any penny stock, or any stock based on others opinion. Happy Trading
About CTC:   Composite Technology Corporation's  patented ACCC® conductor technology enables superior performance of high voltage transmission and distribution electrical grids. ACCC® conductors use CTC's proven carbon fiber core which is produced at its  Irvine, California  headquarters and delivered to qualified conductor manufacturers who produce and distribute ACCC® conductors to operators of electrical grids worldwide. CTC's conductor technology significantly reduces thermal line sag and can replace similar diameter and weight traditional conductors with its higher capacity and more energy efficient ACCC® conductor. It is an ideal conductor for both upgrading existing power lines as well as building new lines since the technology allows for the reduction of the number of support structures and/or a reduction of their height. Since its commercial introduction in 2005, nearly 9,000 kilometers of ACCC® conductor have been installed in all environmental and operating conditions, including severe heat and ice environments, long span applications and high capacity corridors for the modern grid. ACCC® is a registered trademark of  CTC Cable Corporation .
For further information, visit our website:  http://www.compositetechcorp.com/ or contact Investor Relations:
James Carswell , +1-949-428-8500.
Cancer Month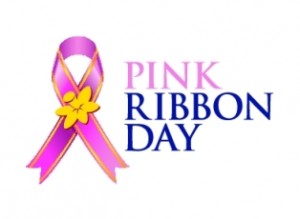 tradingtipsnow.com,
Your Penny Stock News Destination